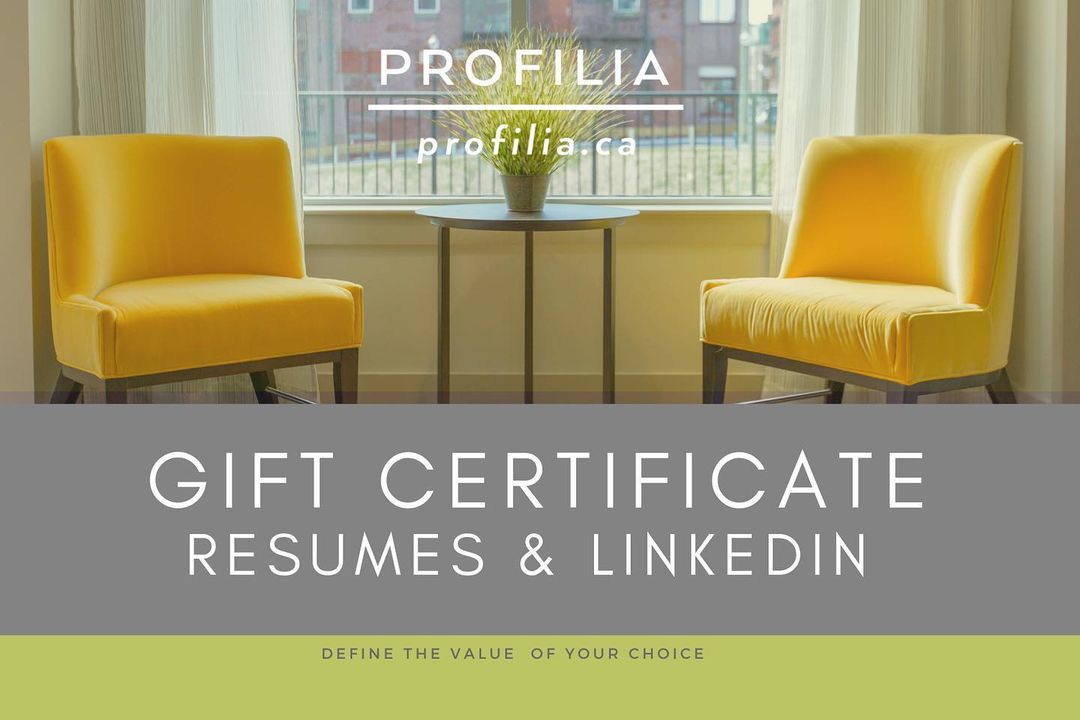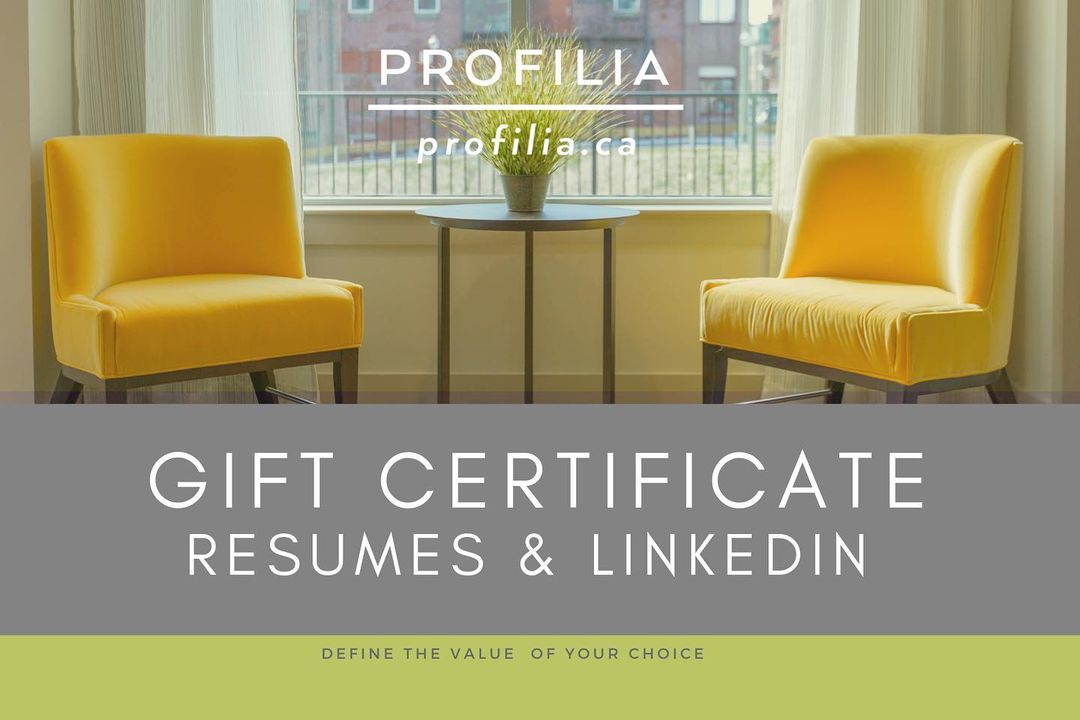 Certificat Cadeau - Profilia - Gift Certificate
CERTIFICAT CADEAU - GIFT CERTIFICATE
---- Custom Resume and LinkedIn Services / Service de rédaction de CV et profil LinkedIn--------
This certificate is applicable to any Profilia services, in line with the advertised service fees. 
Please contact us to redeem your gift and schedule your services with us.
We will be happy to help you advance your career goals
www.profilia.ca / info@profilia.ca
*** Product must be redeemed with 6 months of the date of purchase.